BAT-1 Cluster
The approved projects under the LC-BAT-1-2029 call have formed a cluster. Thanks to synergies across the projects, a higher level of impact, beyond individual project level, will be reached, contributing more strongly to the adoption of the next generation of electro mobility in Europe. SAFELiMOVE is one of the partners of the BAT-1 cluster.
Background
International agreements towards less air pollution and CO2 -emission, such as the Paris Agreement (COP21), and the European Union 2020 and 2050 targets, are pushing towards a rapid implementation of electrification of transport. Innovative electric batteries are currently seen as key technological enablers to allow a rapid growth of the sales and deployment of battery electric vehicles. A battery technology with higher driving range, lower charging time, increased safety, increased sustainability and low-cost manufacturing will accelerate the market uptake of electric vehicles in the world. This understanding is framed by initiatives such as Batteries Europe, the European Battery Alliance, Battery 2030+, and, on a global level, the World Economic Forum's Global Battery Alliance.
Considering the global competition, the European Union is focusing substantial research efforts to create improved and innovative European battery technologies. Under the EU Research and Innovation programme Horizon 2020, numerous calls for proposals focus on different aspects of battery research. One of these is the LC-BAT-1-2019 call, which addresses the global interest in solid state batteries as an alternative battery technology to ensure higher performance, but also inherently safe batteries.
Partners of the BAT-1 cluster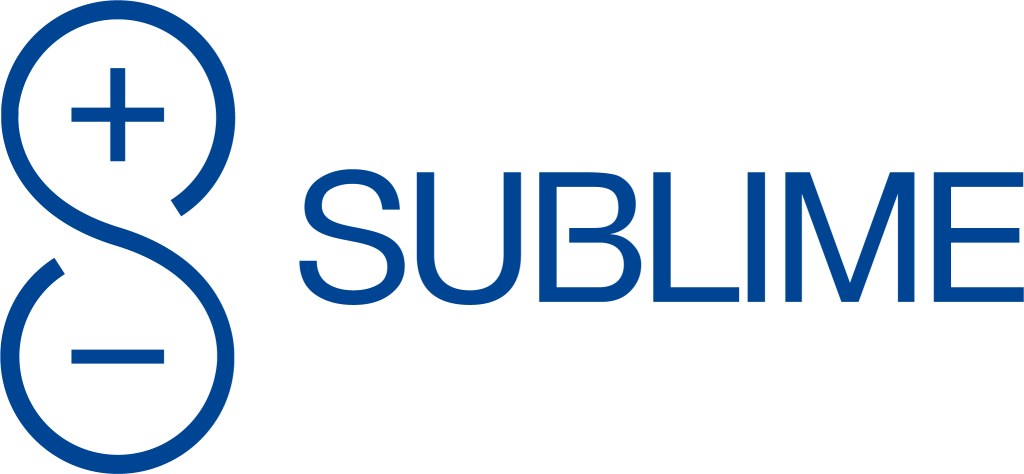 SUBLIME proposes the usage of high capacity and high voltage electrode materials. The battery will be inherently safe and will be able to operate at room temperature or lower; thus, facilitating the start of the vehicle in broad operating conditions.
Interfaces showing a fast Li-ion transport will be developed in the project and partners will focus on developing intimate and (electro)-chemically stable interfaces with strong mechanical properties. The interfaces will be specifically designed to increase stability of the component and the malleable nature of the sulfide enables good interfacial contact.
SUBLIME will bring the sulfide electrolyte solid-state battery technology to TRL 6. The scale-up to pre-industrial volume will ensure that results are, indeed, scalable to large-volume commercial manufacturing. SUBLIME will deliver a roadmap to 2030, enabling eventual market entry by a very strong constellation of European partners.
Visit their website by using this link, or find them on Twitter and LinkedIn.
---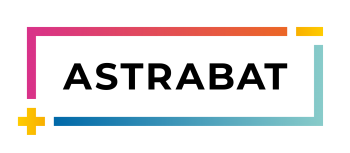 The ASTRABAT project aims to design an all-solid-state battery for the next generation Li-ion batteries. The purpose is to deliver a safer and higher energy battery for electrical vehicles. To do so, the project team will work on the development of optimal cell materials, components and architecture, including:
High specific and retention capacity anode based on new nanostructured composite SiΩC materials.
High voltage and more economically attractive layered oxide cathode material.
New hybrid nanostructured inorganic/organic electrolyte combining stability at high voltage and mechanical flexibility.
Multi-scale characterisation and modelling to design an optimized core architecture of the Li-ion cell
ASTRABAT will address the critical issues of electrolyte/electrode interface. Surface coatings will be specially developed on each inorganic component (anode, cathode and electrolyte) to improve interface chemical stability and reduce capacity fading. It will bring the hybrid inorganic/organic electrolyte up to TRL6 with kilogram scale capacity production. Finally, the project will provide the next generation of cell manufacturing lines, addressing Generation 4a (by 2025) and the cathode for Generation 4b (by 2030).
The project is run by a consortium of 14 partners from 8 European countries led by France's CEA.
Visit their website by using this link, or find them on Twitter and LinkedIn.
---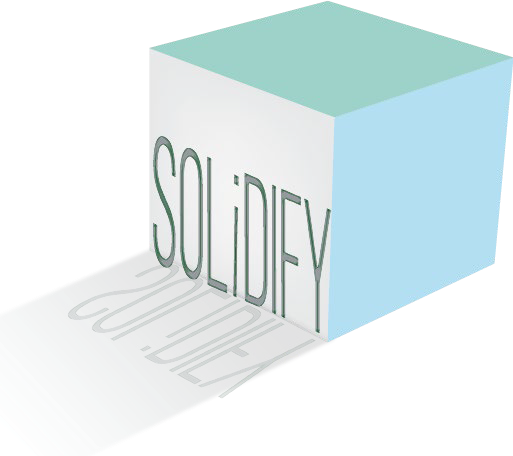 The SOLiDIFY project proposes a unique manufacturing process and solid-electrolyte material to fabricate Lithium-metal solid-state batteries – known as Gen. 4b on the EU battery roadmap. The concept is based on a solid nanocomposite electrolyte or nano-SCE. It is made by a sol-gel reaction which is used advantageously for a liquid-tosolid approach in the fabrication of the composite cathode and the solid-electrolyte separator. The general strategy to reach the target energy density of 1200Wh/L (400Wh/kg) in 20 minutes charging time is: (1) enabling the integration of high-energy NMC active materials and (2) development of new electrode architectures for high mass loading and enabled by the liquid-to-solid approach. An added imposed challenge is a water-based cell assembly process. To this end, suitable protection of the high-energy NMC powder with ALD thin-film coatings is pursued. Finally, thin lithium foils with protective artificial interphase coatings will be developed for lamination on the nano-SCE separator.
The main goal of SOLiDIFY is to bring the liquid-processed solid-state cell fabrication concept from demonstration in the lab (TRL3) to demonstration of prototypes in pilot line (TRL6), with upscaling of the concept both towards (1) the development of manufacturable materials and processes and (2) the discovery of full cell assembly schemes with ultimate demonstration of 1Ah pouch cells. The material research will focus on (1) solutions enabling the upscaling process and manufacturability and (2) further improvement of cell integration steps to enhance performance.
Manufacturable parameters such cost, environmental impact and recycling will also be handled. The larger scope of the SOLiDIFY project entails the development of a novel and potentially European-lead solid-state battery technology with fully covered EU value chain.
Visit their website by using this link.