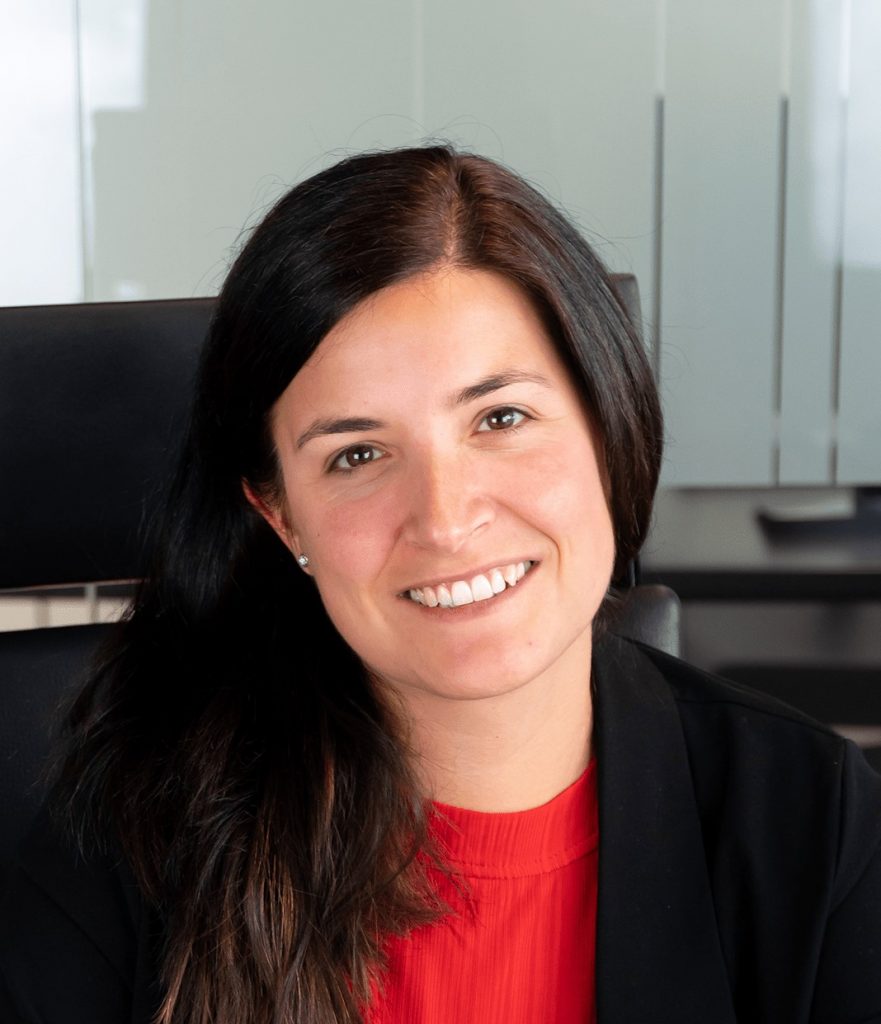 April 2021
Main activities of Maria Martinez-Ibañez and her team at CIC energiGUNE in SAFELiMOVE are the coordination of the project and the hybrid electrolyte development, specially leading the Work Package 5 related to Interface analysis. This WP aims to perform an in-depth investigation of all the interfaces at material and cell level, to identify and understand key interfacial processes. Maria Martinez-Ibañez, coordinator of SAFELiMOVE H2020 project, has been working at CIC energiGUNE since 2017 where she is currently leading the Polymer-rich electrolyte batteries research line.
What was your original motivation to become a researcher?
I have always been interested in understanding the reason behind every phenomenon, where I found a special preference for chemistry. This led me to perform a PhD in applied chemistry and polymeric materials, where later I began to be keen on applying this knowledge in the field of energy storage.
What is your (main) research area today?
Nowadays my main research areas are solid state lithium metal batteries (SSLMB) and polymer electrolytes, with special emphasize on the development of new chemistries for polymers, lithium salts and additives, that could not only be implemented in SSLMB, but also applicable to other technologies.
What is the main objective of your team in SAFELiMOVE?
CIC energiGUNE is the coordinator of SAFELiMOVE project, leading several work packages as well. The team is leading one key activity, supported by other partners, related to the development of the hybrid electrolyte that will be contained in SAFELiMOVE cells.
What expertise and facilities does your team have to meet those objectives?
The team involved in SAFELiMOVE project from CIC energiGUNE covers a wide range of expertise, with special focused on electrochemistry, polymer electrolytes and organic synthesis. To fulfill the targets of SAFELiMOVE, CIC energiGUNE facilities are endowed with several synthesis labs, a fully equipped electrochemical testing lab, and a set of characterization platforms, such as, electron microscopy, nuclear magnetic resonance, surface analysis unit, and X-ray diffraction.
Which aspects of your research at SAFELiMOVE do you believe are the most innovative and what unique opportunities offers SAFELiMOVE to yourself and/or your organisation?
The challenges presented by SAFELiMOVE is pushing the team towards the development of innovative strategies in the electrolyte field, bringing us the opportunity of testing them in a battery module under relevant conditions for EV application at the end of the project.
How do you see the future use of the SAFELiMOVE-results and the impact of SAFELiMOVE-project in our daily lives?
Although we are aware of the challenges that still need to be faced in the field of solid-state batteries in order to be competitive in the EV-market, the culmination of SAFELiMOVE would be to find the technology developed within the project in the market in a near-future.
Laboratory at CICe