29-31 August 2022 in Dübendorf, Switzerland

The SAFELiMOVE project has been represented at this conference by CIDETEC.
CIDETEC has presented this poster entitled as "High loading cathodes: a critical path to high-energy solid-state batteries":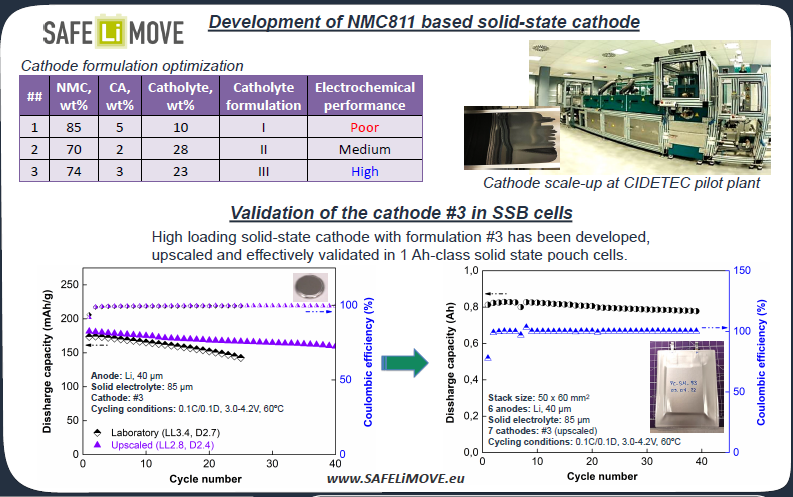 The poster discusses targets for solid state cathode design towards high-energy solid-state batteries.
Recent experimental results on the development and upscale of high loading solid state cathodes based on Ni-rich NMC will be reported.
The aim of this event is to provide young researchers, active in the field of battery materials research and cell manufacturing, a platform to present their results and to connect to renowned battery researchers from Europe. The event offers a unique opportunity to strengthen and expand the network to the Swiss battery community. The scope of the event ranges from the synthesis and characterization of battery materials to their integration into electrodes and cells, including topics related to cell manufacturing. August 31 is reserved for talks on aspects of industrial cell manufacturing at scale and national/international initiatives.
To know more about the Swiss Battery Days, please check their website: swissbatterydays.empa.ch
The program of the event is to be found here.